While working in Ubuntu, I feel my bash terminal as my home. Afterall, I spend a big part of my time there, so I need it to be nicely enjoyable.
Here's my .bashrc with my own configurations. It is a collection of configurations that I've found over the interwebz, and the lastest version can be found in my Gist.
It's a tweaked version of the .bashrc found here.
I added the cowsay with the a fortune as well, so every time I open a new terminal I get a nice quote. Awesome.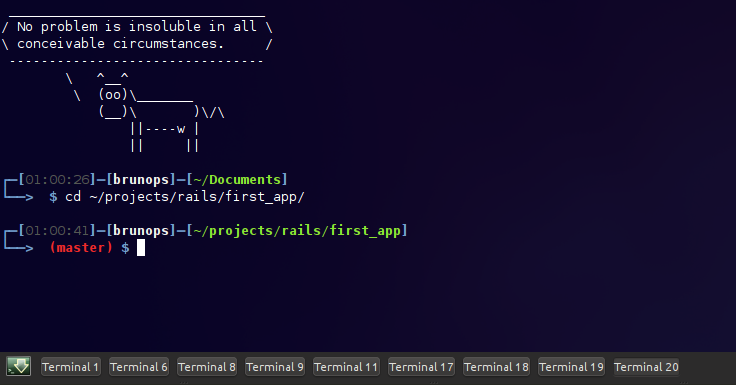 How cool is the cow?
In order to work properly, it requires git, fortune and cowsay installed.
It's easy to notice that most of the colors definition are not used at all, but I like to keep all color definitions, so I'm able to change anything whenever I feel like.